I spent the evening with the Research Triangle Science Fiction Society at their annual holiday party. I got to see some familiar faces, meet a few new ones, and hang with Sam Montgomery-Blinn, editor of Bull Spec magazine and keeper of the Audible SF/F blog. I also thanked his lovely wife Kendra for sharing him with us. Everything he does to help local authors and readers means time away from his family, and I sincerely appreciate that.
I designed a pendant with the Bull Spec logo for the magazine's kickstarter campaign, and I took them to the party so they could be sent to the lucky supporters. I spent several hours banging away at hammer and anvil to create their shiny goodness.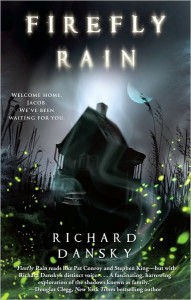 I also got to geek out (again) on Richard Dansky, the author of Firefly Rain. Every time I see him, my brain turns to fan-mush and all I can manage to say is some variant of "I loved your book" and he's so nice, he just smiles and says "Thank you."
I met Becca Gomez Farrell, the author of "Maya's Vacation," the Gourmez blog, and several other stories. We discussed Nathan Fillion's early soap opera work, literary agents, open and closed door romances, feeling like imposters, ebooks and the future of the publishing industry with her husband Ben and author M. David Blake. I heard Mr. Blake read his story "Absinthe Fish" at the Bull Spec Fiction Night in April.
The next public event for me will be the release party for my debut novel "Stellarnet Rebel," at Tir na nOg Irish Pub in Raleigh, NC, on Thursday January 5, 2012. More info to come.
~ J.L. Hilton
Connect, support, comment or contact the author here