STELLARNET REBEL and STELLARNET PRINCE are full-length novels that were published by Carina Press in 2012 and available from Amazon, B&N, Google Books and other sites, as well as an audio book on Audible.
However, per the details of my publishing contract, I was granted a rights reversion in 2021. I am currently in the process of revising, repackaging (with new covers) and completing the Stellarnet Series, which I hope to republish. I also plan to read chapters on my YouTube channel. Subscribe there and/or follow me on Twitter for updates.
For blog posts and information related to the Stellarnet Series, click here or check Goodreads.
~ J.L. Hilton
******
Genevieve O'Riordan is the first Interstellar News Corps blogger in Asteria Colony, humanity's most remote and dangerous space settlement populated by gamers, criminals, refugees, and an alien freedom-fighter named Duin. What begins on social media becomes a dangerous web of politics, prejudice and passion as they struggle to survive not only a war but the darker side of humanity.
EPIC Award finalist for Best Science Fiction eBook of 2013, winner of the 2013 Galaxy Award for Best Non-Traditional Romance, and nominated for LR Cafe's best sci-fi book of the year.
******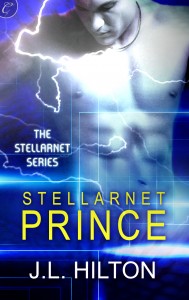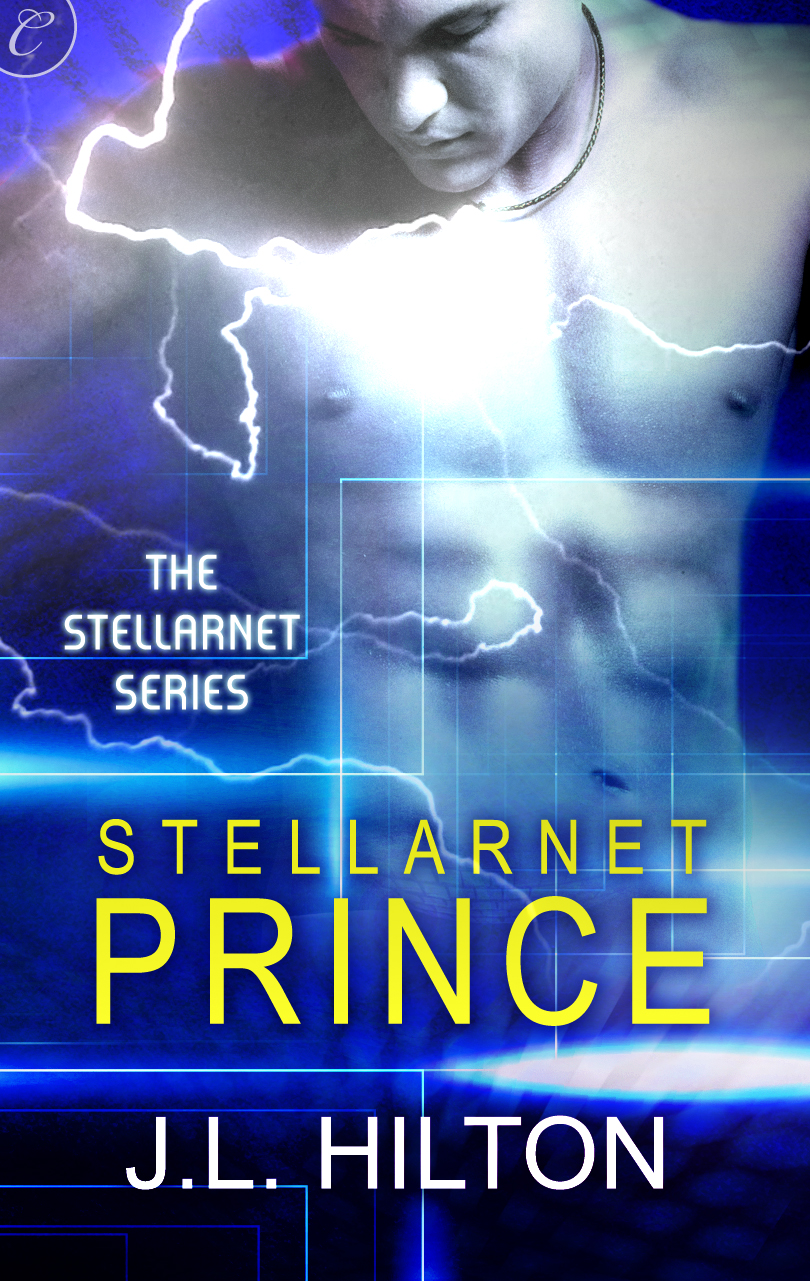 STELLARNET PRINCE
Secrets are difficult to keep in a future where every corridor has a webcam and personal devices track every move you make. Interstellar news blogger Genevieve O'Riordan dedicated her life to finding and blogging secrets. Even the ins and outs of her own sex life are fair game for her followers.
But there's one secret that the alien outcast Belloc must keep, a secret his mother kept from him all her life, even when she lay dying in his arms. The secret of his heritage and his true identity, which would bring civil war to his world and threaten death to those he loves — Genny and her soul bound, the rebel hero Duin.
When the three of them visit Earth, they are met by a mix of adoring followers and vicious anti-alien attacks. Meanwhile, thieves, kidnappers, sex traffickers and the U.S. military rush to exploit the alien home world, Glin.
Belloc's true identity threatens to fracture the Freedom Council and propel Glin into civil war. Duin discovers the real reason behind the Tikati invasion. And Genny must deal with the high cost of fame and loyalty in STELLARNET PRINCE by J.L. Hilton, the second book in the Stellarnet Series published by Carina Press.
******
"Stellarnet Rebel stimulates both the mind and the heart." – SFR Galaxy Awards 2013
"Stellarnet Rebel… so unique and more emotional and, dare I say it, political than I expected." – Angela Campbell
"…vivid details and magnificent world… I was swept away into a wonderful story. 5 Stars." – Tome Tender
"Stellarnet Rebel was an amazingly unique book with some deep themes and a great love story to boot… I really loved the story, the romance, and courage of its characters." — Fiendishly Bookish
"These are brilliant books… Clever worldbuilding? Check. Fascinating aliens? Check. Fun three-way love story? You got it. I can't imagine a SFR fan not liking this series." – Robert Appleton, award-winning author of Prehistoric Clock, Cybersparks
"I loved this story… gutsy—popular fiction with real bite… (Stellarnet Prince) is quite simply an excellent book." – Tahlia Newland
"(D)espite the… 'romance novel' cover — which for me was a regrettable choice after the much more all-readership-friendly and frankly better first novel's cover — (Stellarnet Prince) stays true to the well-balanced science fiction first tone that the first novel so successfully put forward. I'm looking forward to what's next." – Sam Montgomery-Blinn, AudioBookaneers.com
"STELLARNET is a complex and engrossing read… this isn't a romance novel, though it has adventurous romantic elements… If you are looking to be entertained and challenged, this is definitely a worthy read." — Heather Hiestand, Romance Reader at Heart
"By far my favorite thing about this book is the world building. It's outstanding. The level of work J.L. Hilton must have put into it, I can't even begin to contemplate. It will blow you away. Stellarnet Rebel is also full of laugh-out-loud lines, with top notch humor infused in every page." — The Sisters' Tale

"…(E)xtremely hard to put down and was full of twists and turns… I found myself caring about what happened to the characters next and feeling what they were feeling when they were feeling it." — Everybookhasasoul

"Not only do the Glin fit seamlessly into the story, but all the technology and the way the colony functions is blended into the plot without weighing down the reader and making them feel as if they're reading a science textbook." — Shelley Munro, author
"Social/political issues, xenophobia, language, tech, adventure, romance… So good!" – Kait Gamble
"(A) medium future sf combining elements of video games, blogging, aliens, and indeed well done sex scenes…" – Bull Spec magazine's book buying guide
"Stellarnet Rebel highlights what a blogger can accomplish when she takes on injustice… I was immediately drawn into the story." — Mixed Book Bag
"I love this world and the Glin, will definitely read the next one…" — Book Travels
"I really felt as I was narrating this novel that it would make an excellent film because the characters are strong, the plot spins along, and it's a very visual world." — Gayle Hendrix, audio book narrator