My entry "Memory Lane" tied for 1st place in the NARRATE YOUR OWN TWILIGHT ZONE COMPETITION 2021 sponsored by the Rod Serling Memorial Foundation!
Winning entries will be performed by actor Stephen Dexter in a video posted on or before Christmas Day, which is also Rod Serling's birthday.
UPDATE (DEC 16, 2021): Watch the video on RodSerling.com!
I only found out about the contest a week before the Halloween deadline. At the time, I was in the middle of running the Fallout Scavenger Hunt, participating in the "Falloween" (Fallout + Halloween) photo challenge and celebrating my favorite holiday and month of the year with my family.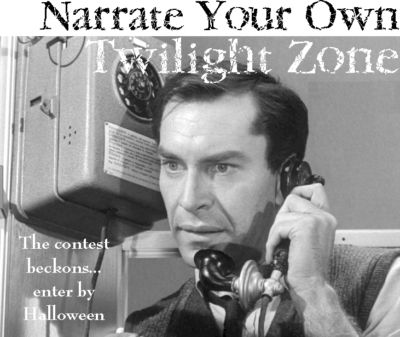 To enter, I had to write an opening and closing narration for an imaginary episode of The Twilight Zone, in the style of Rod Serling.
These were the rules:
Maximum word count, excluding titles and labels: 150 words total, both narrations combined.
Maximum entries: 2 per person. (I only had time to write the one, "Memory Lane.")
Title and Narrations only. Any additional content will be ignored.
Deadline: Halloween 2021 (October 31)
Entries were judged by Rod Serling Memorial Foundation board members, based on these criteria:
Originality
How easily we can imagine Rod speaking your words
How well your narrations suggest the imaginary episode
Twilight Zone marathons every Thanksgiving & Twilight Zone Magazine in the 1980s were a huge influence on my desire to become a writer and to write speculative fiction, and probably no small influence on my personality, if I'm being totally honest.
Though The Twilight Zone began more than ten years before I was born, I was such a big fan of the show that I had a Twilight Zone sign on my bedroom door. As a little joke, my dad took black electrician's tape and covered the "Z" so it said "Twilight one" because I was such a weird, imaginative kid.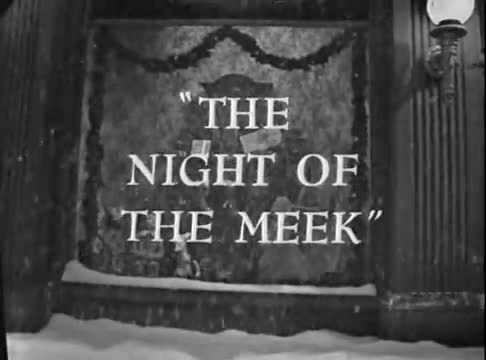 "The Night of the Meek" Christmas episode that originally aired December 23, 1960, starring Art Carney, is my favorite holiday program and I watch it every year.
But I never imagined I would someday be a small part of the Twilight Zone. What an incredible honor!
Rod Serling was the head writer for the original series but several episodes were written by Charles Beaumont, Richard Matheson and Earl Hamner Jr. Matheson wrote for many other TV shows and his books and stories have been made into the movies I Am Legend, What Dreams May Come, and one of my childhood favorites Somewhere in Time. Hamner went on to create the popular and long-running TV shows The Waltons and Falcon Crest. One 1962 episode, "I Sing the Body Electric," was written by Ray Bradbury and became the basis for his 1969 short story of the same name.
There are several versions of The Twilight Zone, including the original TV show that aired from 1959 to 1964, Twilight Zone: The Movie produced by Steven Spielberg and John Landis in 1983, a revival of the TV series that ran from 1985 to 1989, a UPN series that ran from 2002-2003, and a series developed by Jordan Peele, Simon Kinberg and Marco Ramirez for CBS All Access that ran from 2019 to 2020.
I'm a fan of the original series and have only a vague memory of the '80s movie and TV show. I haven't seen the other versions but I highly recommend the older episodes. They used to be on Netflix but are now available on Hulu and Paramount+.
The Twilight Zone episodes typically include one or more elements of science fiction, fantasy, horror and supernatural, but at its heart it's a show about the things that make us human, things like love, death, fear, humor, nostalgia, hubris, temptation, regret, good and evil.
~ J.L. Hilton
Connect, support, comment or contact the author here