APICO is a casual-sim game about collecting, breeding and maintaining bees. It features farm building, crafting and resource gathering, similar to Terraria or Stardew Valley, but there are no enemies to fight and even the bees won't sting you!
Beekeeping is one of my favorite things in Stardew Valley, and APICO takes that to new levels. Build different types of hives. Gather honey, wax and other bee products. Plant flowers that give the bees different boosts. Crossbreed bees for new species. Build and paint structures. Collect and read magazines. Rehabilitate dwindling bee populations.
Interactions with other island inhabitants are limited in the free demo, but I suspect the full game will include more characters and more story development, and possibly a way to build boats and leave the island to visit other locations.
A release date for the full game is TBA other than sometime in 2022.
APICO is being developed by TNgineers, a team of two brothers who were inspired by their love of old Minecraft mods, casual, and crafting games. The publisher is Whitethorn Games, who also published Teacup, Calico, and my favorite of 2021 Wytchwood.
TNgineers hopes to promote bee conservation and will be donating a portion of APICO sales towards national and international beekeeping charities, according to their website.
Rated "E" for everyone.
For more about APICO see Whitethorngames.com/apico and Apico.buzz.
UPDATE: The full game is going to be released on May 20, 2022. 
I was inspired by APICO to make some bee-themed earrings and a necklace, which I'm planning to give away during my 2022-sub celebration on YouTube.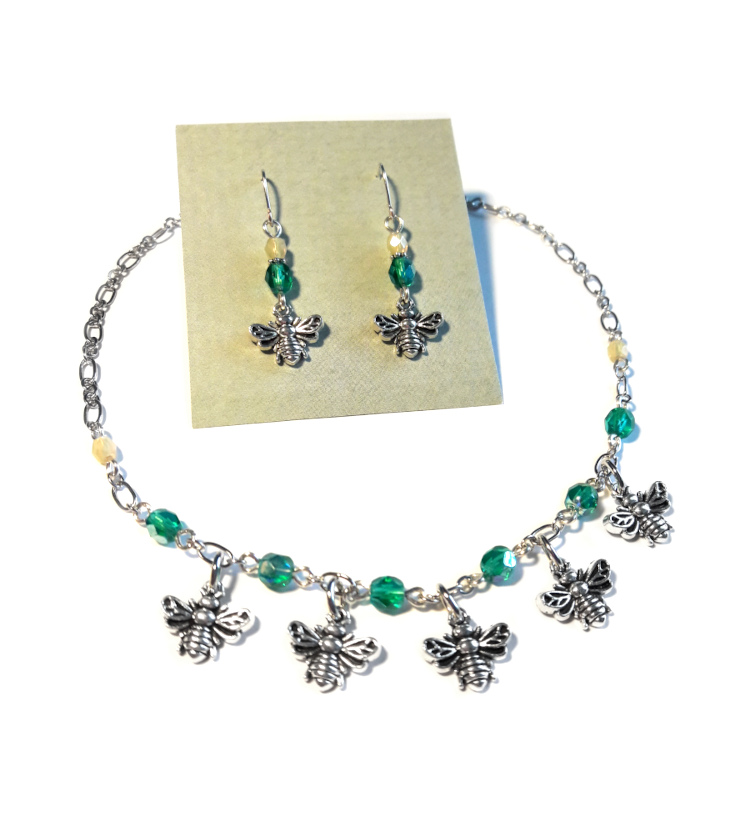 ~ J.L. Hilton
Connect, support, comment or contact the author here