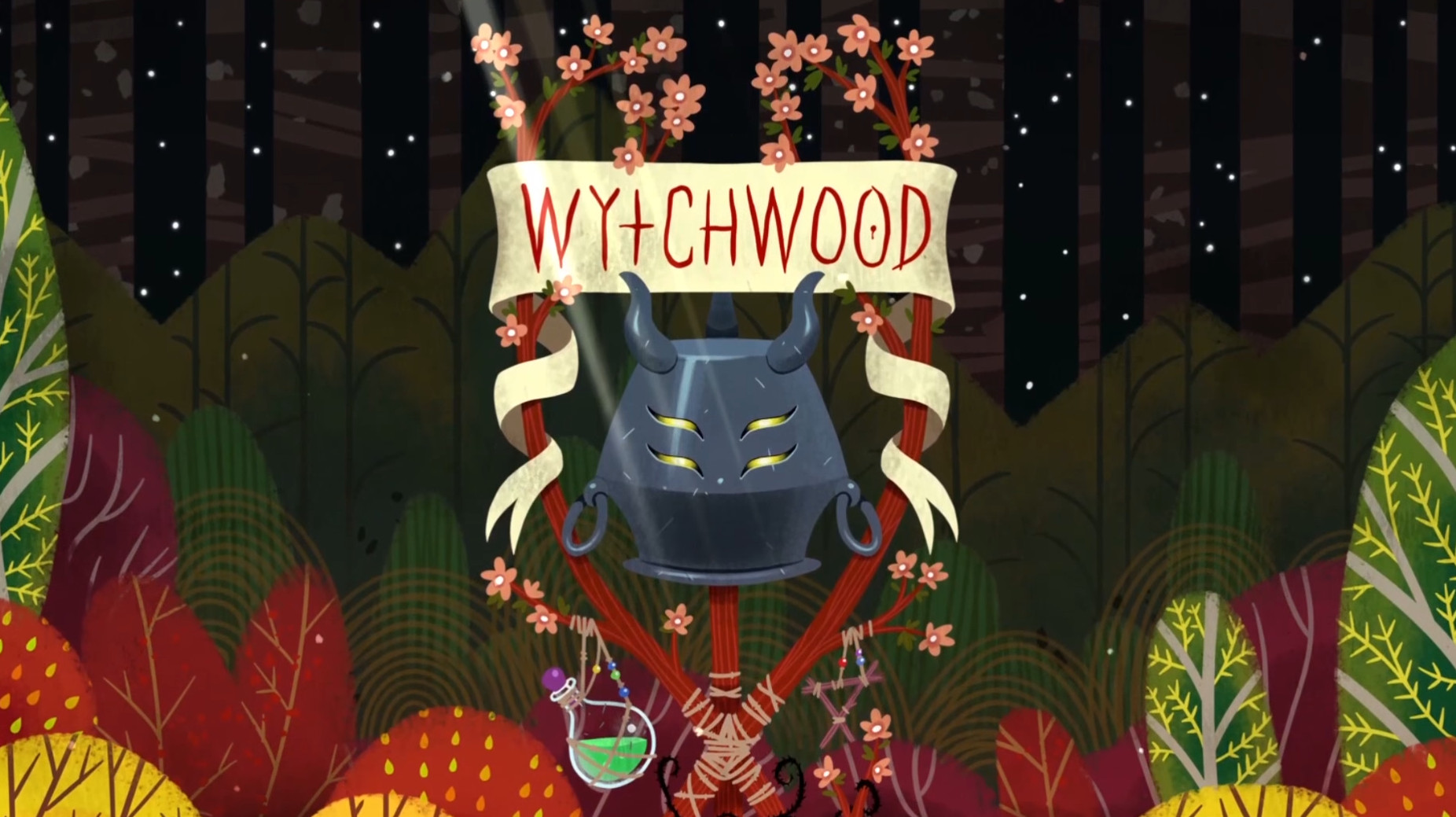 This week, I played the free Steam demo of WYTCHWOOD, a game developed by Toronto-based Alientrap and published by Whitethorn Games. Whitethorn also published two other recent Try-It Tuesday titles, Calico and Teacup. With little time to play video games lately, I appreciate Whitethorn's focus on stress-free and "bite-sized" games.
"While our games might challenge you, they'll respect your time"
– WhitethornDigital.com
WYTCHWOOD is a single-player crafting adventure with storybook artwork and a fairy tale narrative, coming soon to Steam, GOG, Epic, Nintendo Switch, PlayStation and Xbox. As the old witch of the woods, players explore a strange countryside, collect magic ingredients, brew sorcerous spells, employ creative problem solving, and meet several odd characters along the way.
Keep in mind that an "adventure game" is one in which an interactive story is driven by exploration and/or puzzles. This is distinctly different from an "action-adventure" game. WYTCHWOOD plays more like Adventure Time: Finn & Jake Investigations, Teacup or My Brother Rabbit, than like God of War, Dishonored or Tomb Raider. 
Unfortunately, I had some technical difficulties during my Twitch stream, which were entirely my own fault, and I don't have a video to share, but here's the trailer:
WYTCHWOOD is yet to be rated. The demo featured a talking goat, witchcraft and occult imagery, but lacked sex, graphic violence or adult language. I don't know what will be in the full game.
I had fun with WYTCHWOOD and the end of the demo piqued my interest so much that I'm eager to stream this soon as it comes out.
UPDATE DEC 2021: The full WYTCHWOOD game released December 9, 2021, and I streamed my entire playthrough on YouTube.
I loved it and it is definitely one of my favorite games, not just of 2021 but of all time! The combination of fairy tales, witchery, clever writing and unique artwork, along with a sassy protagonist and the collecting, crafting, problem-solving game mechanics, make this a 10/10 for me.
~ J.L. Hilton
Nintendo Switch: https://cozygames.pub/wytchwood-switch
Xbox: https://cozygames.pub/wytchwood-xbox
PlayStation: https://cozygames.pub/wytchood-playstation
Steam: https://cozygames.pub/wytchwood-steam
GOG: https://cozygames.pub/wytchwood-gog
Epic Games: https://cozygames.pub/wytchwood-epic
See a complete list of video game fiction, articles and more under the Video Games tab of this website or click here