TEACUP is a short and sweet narrative adventure game about a shy frog who collects herbs, sugar, honey and cookies for an upcoming tea party.
It released September 23, 2021, for PC, Switch, Xbox and PlayStation, at a price of $9.99. I played a review copy on PS4 that I received from the publisher, Whitethorn Games, who also published Calico, a game I played earlier this year and really loved.
TEACUP was developed by Smarto Club, a team of three young developers from Santiago, Chile, inspired by games such as Night in the Woods and A Short Hike.
I'm not familiar with those games but of all the games I've played, TEACUP reminded me most of Burly Men at Sea because it felt like an interactive picture book, and the game mechanics were a bit like Arthur's Camping Adventure, a PC game from the year 2000 that my kids loved to play when they were little.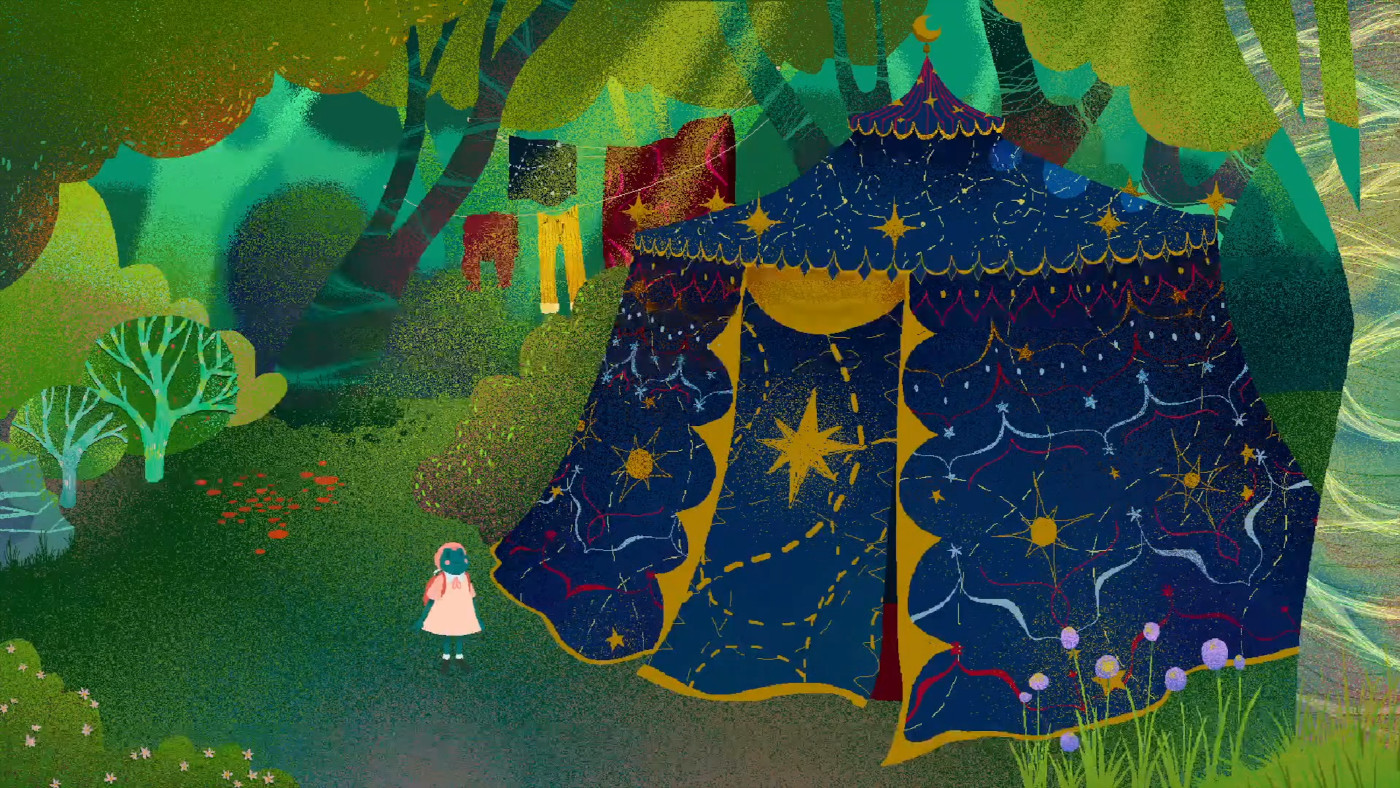 The game's strengths are its cute and colorful graphics, casual gameplay, animal characters, subtle humor, and variety of mini-games and brain teasers, including a hidden object puzzle, tangram, QTEs and a retro-style arcade game.
TEACUP had a few issues, though, which I hope will be addressed in updates.
Text included multiple typos and confusing sentences, I assume because something was lost in translation. This seems to be common in indie games made outside the US and is not a big deal but … if anyone needs an editor, I'm available!
What was kind of a big deal though was cursor control in several of the mini-games. For example, in the hidden object game, I had to find and click on a very small key but had a really hard time getting the arrow to hover over it.
I couldn't find any options to adjust the sensitivity settings and this turned what should have been a fun, relaxing experience into an exercise in frustration. I might have thought something was wrong with my controller – like the piece of garbage Xbox knockoff I bought once that was full of deadzones – except it's the same controller I use for every other game and other joystick movement TEACUP was just fine.
This might just be an issue with the PS4 version. Wouldn't be the first time I've played a game that was fine on PC but janky on console.
I think TEACUP is worth buying if you're looking for a low-key, movie-length adventure or if you're looking for something to play with children. It's a singleplayer game but would be perfect for an adult and child to play together.
TEACUP is rated "E" for everyone. While the mini-games are pretty easy (aside from wrestling with the controls from time to time), a few might be too challenging for a young child. The protagonist is a young adult and the text includes some big words that are probably not in a 5-year-old's vocabulary.
~ J.L. Hilton
See a complete list of video game fiction, articles and more under the Video Games tab of this website or click here