This post originally appeared November 15, 2012, on author Shelley Munro's website.
I didn't plan to write a novel. Before May 2009, I devoted most of my time to homeschooling my children, volunteering, and designing jewelry. But thirteen things bubbled in the cauldron of my noggin and coalesced into Stellarnet Rebel and Stellarnet Prince.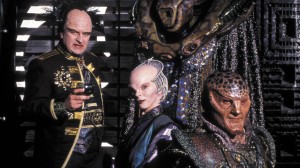 1 ) All five seasons of Babylon 5. G'kar is my most-est best-est favorite-est character ever. Just when you think he couldn't get any more awesome than busting out of his chains after being tortured and losing an eye, he also helps King Fricking Arthur fight off a gang of space thugs.
2 ) Can't Stop the Serenity. I'm a Browncoat – a fan of Joss Whedon's TV show Firefly and the movie Serenity. In 2006, I coordinated the first charity screening of Serenity in my city, as part of the Can't Stop the Serenity program to benefit Equality Now. I've been involved in the event ever since, and this year am a global sponsor.
3 ) Technology. I love the Internet, smartphones and video games.
4 ) Les Miserables by Victor Hugo. One of my favorite books of all time. I also listen to the musical. A lot.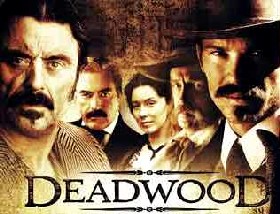 5 ) Deadwood. I sometimes refer to Asteria Colony in my books as a "cyber Deadwood" on the edge of settled space, populated with criminals, outcasts, Net whores and obsessive online gamers (substitute those for the 19th century opium addicts, I reckon).
6 ) V for Vendetta. The character V is one of several inspirations for Duin, the titular character inStellarnet Rebel. (I could probably make a whole 'nother list of thirteen inspirations for Duin, including Ben Franklin, Doc Brown, Madeye Moody and the crazy Irishman from Braveheart.)
7 ) My aliens known as Glin are based on dolphins. The first time I saw dolphins in real life was at the Shedd Aquarium in Chicago. They made me cry, they were so beautiful. Some biologists think that they were land critters who returned to the water, and that idea fascinated me. Also, like the Glin, dolphins have incredible hearing and natural healing abilities.
8 ) The BBC miniseries North and South, based on the Elizabeth Gaskell novel.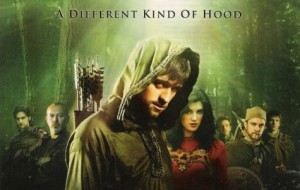 9 ) The first season of the BBC Robin Hood TV series. This, along with North and South, led to Richard Armitage being one of the inspirations for my Stellarnet character Belloc, and Lucy Griffiths being an inspiration for the heroine, Genevieve O'Riordan.
10) Twilight – in a sort of backwards way. While thrilled for everyone who enjoys paranormal romance, it's just not my thing and I'm sick of hearing about vampires. I began writing the Stellarnet Series as a this-is-what-I-want-to-read sort of thing.
11) Traditional Irish music. A study of Irish culture, history and politics has been a life-long hobby of mine.
12) Alex Steffen's article "Science Fiction, Futurism and the Failure of the Will to Imagine." He quotes author Bruce Sterling: "There's still plenty of space opera out there, with heroes running around in galactic Disneylands, but almost no one is addressing the nature of the 21st Century, or putting together, like, genuinely novel visions of life in the year 2050."
13) A dream. In May 2009, I awoke from a dream in which an interstellar news blogger met an alien freedom-fighter in the center of a space colony, and suddenly I had a whole story that wanted to get out of my head.
~ J.L. Hilton
Connect, support, comment or contact the author here