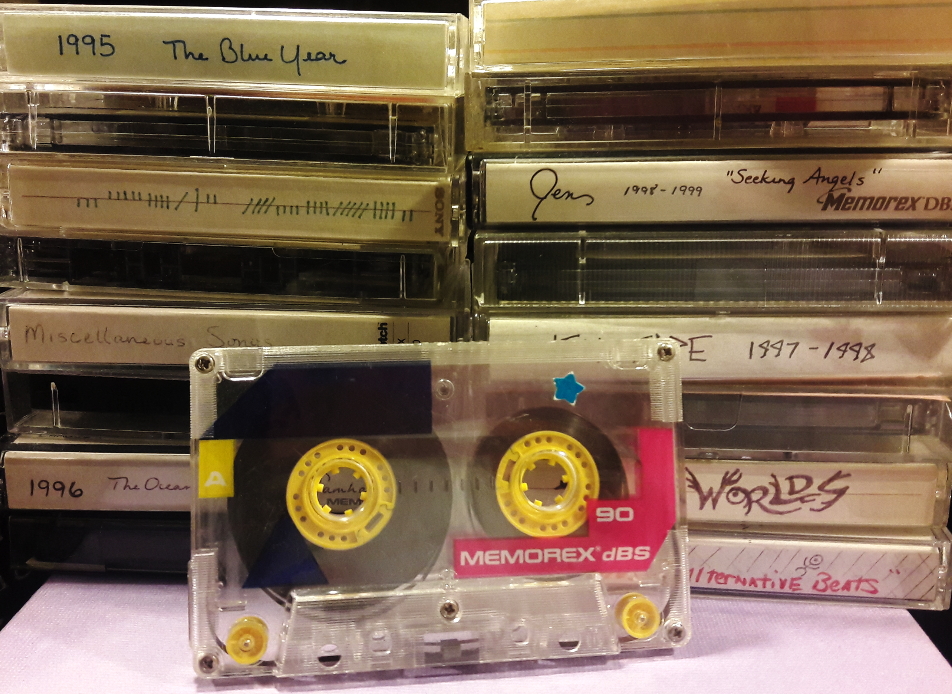 I found a box of tapes I made in the 80s and 90s. This one is from 1994, the year I finished my bachelor's degree and married Lance (remember him from Mixtape #3?). I left Los Angeles and moved back to the Mojave Desert.
For this mixtape, I collected songs from our past (we'd known each other since high school and dated off and on over the years), and songs about being apart, for side A. The songs on side B were from our new life together.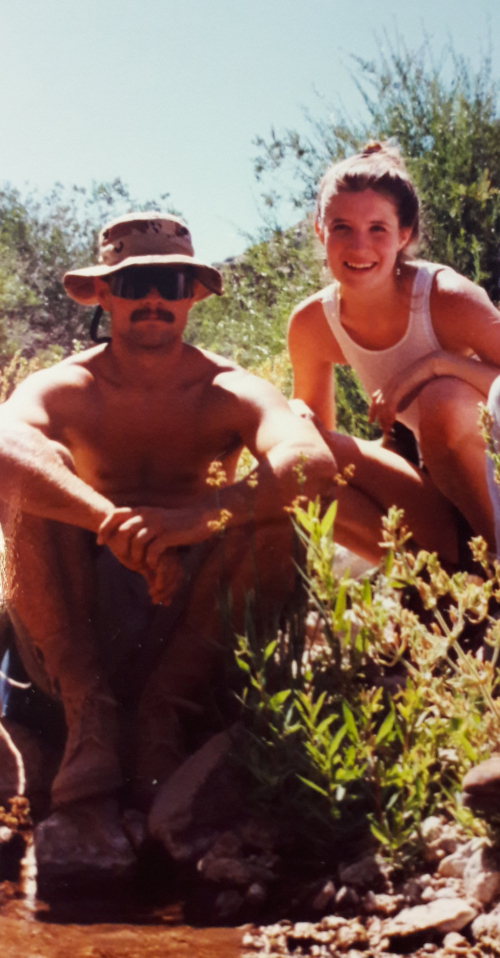 Many of these were played at our wedding celebration. We were married in a courthouse, by a woman judge, while wearing jeans (not blue, though, we weren't quite THAT casual… his were brown and mine were beige), and we immediately went to Disneyland for our honeymoon. But we held a party a few weeks later. I designed our wedding cake, which looked like a castle, and my mom made it because she was a professional cake decorator.
There's a lot more country in this part of my life. Lance was a firefighter, so "The Fireman" was a favorite of ours. He was a great dancer, whether it was a slow love song, a twangy two-step or a fast-paced ten-step. We spent some fun evenings dancing under the stars at Pappy and Harriet's in Pioneertown. We also spent a lot of time hiking and working at a Renaissance Faire on weekends.
Side A – "Then"
Side B – "Now"
Man, Collin Raye was doing a lot of the heavy lifting when it came to romantic country songs in the 1990s.
~ J.L. Hilton
Connect, support, comment or contact the author here