DREAM DADDY: A DAD DATING SIMULATOR is a visual novel video game released in 2017 for PC. The expanded Dadrector's Cut was released for PlayStation 4 in 2018 and a Nintendo Switch version in 2019.
I heard about DREAM DADDY because I'm a fan of Game Grumps, the developer and publisher, but I didn't get around to playing the game until May 2020.
In DREAM DADDY, you're a single dad who moves to a new neighborhood with his high school daughter. You can create and customize your dad with a variety of options, including body hair, facial hair, glasses, clothing, binder, hairstyles and more.
You have the opportunity to meet and romance a variety of dudes, including a Goth Dad, Teacher Dad, Bad Dad, Cool Dad, Fitness Dad and others. But the story is also about your relationship to your daughter, Amanda, and you can get different endings depending on how you interact with her.
There are dialog choices in DREAM DADDY, and you can choose who you date, but the protagonist is written as a messy, sarcastic loner interested in reality TV and junk food. I kept asking myself, "Should I be choosing what the character would do or what I would do?" I don't usually play visual novels, so maybe that's just how they are, but it felt confusing to me.
And I get that this is a story game so, y'know, story. But this game had an awful lot of "um" "sure" "hey" and rambling conversations that made me all too painfully aware of how much I was clicking … and clicking … and clicking to get through them. If this visual novel was just a novel, it would be in sore need of an editor.
For me, DREAM DADDY was a unique little romp with funny mini-games but not interesting enough to play all over again. I got the good ending with Amanda and the romantic ending with Brian (Rival Dad), my favorite, then I reloaded and did the romantic ending with Hugo (Teacher Dad), a close second. Only other dad who interested me was Damien (Goth Dad), so I might reload and do that romantic ending at some point.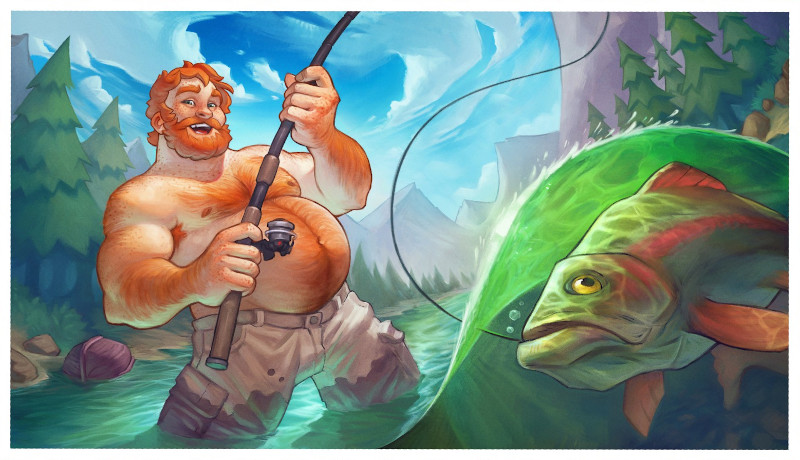 I didn't like the rivalry with Brian though. It made the protagonist seem really petty and immature. I wish they'd had Brian be Cuddly Dad or Confident Dad or something.
DREAM DADDY is rated "T" for teens due to sexual themes, language, use of alcohol and tobacco.
~ J.L. Hilton
Connect, support, comment or contact the author here