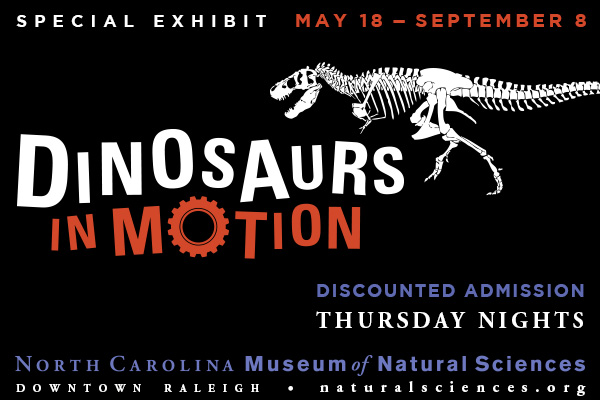 The life-sized skeleton sculptures of Dinosaurs in Motion weren't steam-powered. Some moved when touched, their heavy heads bobbing on spring-loaded necks. Others operated like giant marionettes, hanging on a system of cables and pulleys, moved by cranks. Electric motors powered others, connected to video game controllers.
All were inspired by actual fossils but made of metal, bolts, springs, gears and the occasional bit of mesh from repurposed screen doors. Quite an experience, walking through this metal menagerie made by John Payne, who merged mechanical science and artistic craftsmanship to create something that would not be out of place in a steampunk novel.
Speaking of steampunk dinosaurs, check out my friend Robert Appleton's book Prehistoric Clock. It has real dinosaurs, not metal or robotic, because it's a time travel tale. But maybe these pictures will inspire his next story…

~ J.L. Hilton
Comments are disabled. If you'd like to contact the author, see this page.