Free ebooks, recipes, character interviews, cool jewelry, Stellarnet tarot cards and all the goodies! Here's my blog tour schedule and most of it revolves around the release of Stellarnet Prince, sequel to Stellarnet Rebel, available from AMAZON U.S. Kindle * AMAZON U.K. Kindle * B&N NOOK * GOOGLE BOOKS * SONY eBooks * CARINA PRESS (DRM-free ePub format) * OMNI-LIT * KOBO * DIESEL. The audio book is available on AUDIBLE and iTUNES, or on BOOKSHARE for readers with disabilities.
* * *
Oct 26-28 – CoyoteCon
I moderated the Steampunk panel on Friday and participated in the Girl Cooties in SF panel hosted by the Contact-Infinite Futures blog. Sunday, I participated in the SF & SFR panel about the challenges of combining science with romance.
Read the transcript of these panels here.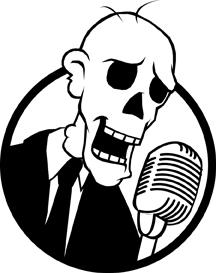 Oct 27 – Geek Gala in Charlotte, NC. I was one of the judges for the Geeks Got Talent competition.
Oct 31 – HALLOWEEN
Nov 1 – My cat Merlin is featured in the Mean Kitty gallery, though he wasn't really a mean kitty, he was a knight in shining fur.
Nov 2 – An Eclectic Author
Guest post about how my jewelry designs tell stories and my stories feature jewelry.
Nov 3 – Visiting sci-fi, paranormal and fantasy author Kim Knox at her Darkness and Romance blog. Stop by for a sexy sneak-peak from chapter seven of Stellarnet Prince.
Nov 4 – My cat Kaylee, vanquisher of toilet paper, is featured in the Mean Kitty gallery.
Nov 5 –  "Stuck in the Middle" with sci-fi author Cathy Pegau discussing sleeping arrangements in a M/F/M relationship, with a Duin/J'ni/Belloc excerpt from chapter one of Stellarnet Prince.
Nov 6 – U.S. ELECTION DAY (Great Ocean, help us)
Mean Kitty inducts Zoe, the last of my cats, into the Mean Kitty hall of awesome. She's named after the Firefly character, because she's a survivor!
Nov 7 – Romance Cooks
This is a fun website where romance writers share their books and favorite recipes. Because the Glin don't use fire, I'm sharing my no-cook recipe for Rainbow Fruit Salad.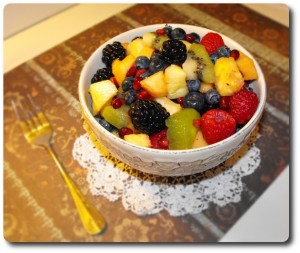 Nov 8 – Paranormal and SF romance author Veronica Scott interviews J'ni, Duin and Belloc. Yes, you read that right. It's a character interview with the heroes of the Stellarnet Series!
Nov 9 – Fun Fridays with Angela Campbell
The author of Cry Wolf chats with me about the Stellarnet Series, complicated alien love triangles and Nellie Bly.
Nov 10
Ruth Diaz, the author of superhero romance Dynama, chats with me about Stellarnet Prince, how Legos inspired Asteria Colony, and some of my WIP (work in progress).
I'm talking about love triangles on fantasy author Tia Nevitt's blog. I've avoided talking about this for more than a year, because it's a spoiler. But Stellarnet Rebel has been out since January, and Stellarnet Prince certainly gives it away, right there on its Amazon page: Human blogger Genny O'Riordan shares two alien lovers. Find out how Camelot is to blame.
Nov 11 – The Galaxy Express
Heather Massey interviews me about the Stellarnet Series and why I write science fiction.
Nov 12 – RELEASE DAY! READ STELLARNET PRINCE!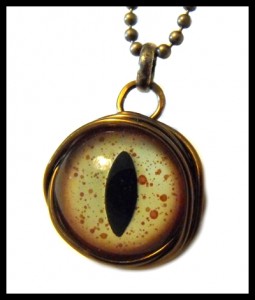 Nov 13
Guest post on the Carina Press blog about aliens in sock kilts. This is probably one of the funniest things I've written in years, it makes me laugh every time I read it, but I'm sort of deranged and laugh a lot anyway, so YMMV. I'll also be giving away another r'nawesome r'naw eye pendant — this one I handmade myself, based on the Gypsy Moon design (with permission).
Stopping by romance author Kate Davies' blog. Check out the comments for a Glin-mod of Richard Armitage.

Nov 14
Meankitty interviews me at Writer & Cat about the lack of cats in the Stellarnet Series, and how I deal with kitty interruptions while writing.
Also check out Meankitty's review of Stellarnet Prince on Writer & Cat. "These two-leggers actually WORSHIP the 'Great Ocean' and the 'Great Rain' and other horrifyingly aqueous deities, when clearly all should worship cats. … It's almost like this author was trying to say water is a vital substance or something. Haha–she probably thinks we're MADE of water. Hm. Dogs and humans, maybe. Cats are made of awesome."
Nov 15 – Sharing my "Thirteen inspirations for the Stellarnet Series" with New Zealand author Shelley Munro.
Nov 16
Otherworld Diner
Talking about space pirates, post-cyberpunk, writing rituals and characters who take over my brain.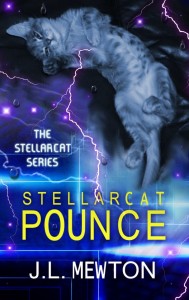 Nov 17
Stellarnet Prince is transformed into Stellarcat Pounce courtesy of a creative Meankitty cattification. "A society of humans obsessed with all things feline brings catnappers, pet traffickers and environmental exploitation to the lush catnip fields of Glin-nip…" (read more) And don't miss this cattified excerpt of chapter one.
Nov 18 – See Belloc's suit and J'ni's wedding dress while I talk about alien marriages in outer space with romance writer and former wedding planner Christi Barth.
Nov 19 – Visiting urban fantasy author R.L. Naquin's blog to talk about my love affair with aliens and monsters.
Nov 20 – I'm guest posting on the Charlotte Geeks blog about some cyber, steam, zombie, romance and kickass books you've probably never heard of.
Nov 21 – Bull Spec magazine
"The Hardest Part" is a weekly series where creators talk about the hardest part of putting together their most recent book. I'll be writing about the hardest part of Stellarnet Prince.
Nov 22 – HAPPY U.S. THANKSGIVING
Nov 27 – Plotting Princesses
An interview about Stellarnet Prince, character POV, using music while writing, and the difficult middly bits.
Nov 28 – Blog swap with historical romance author Susanna Fraser. She'll be talking about her love of sci-fi on my blog, while I talk about my love of costume dramas on hers.
* * *