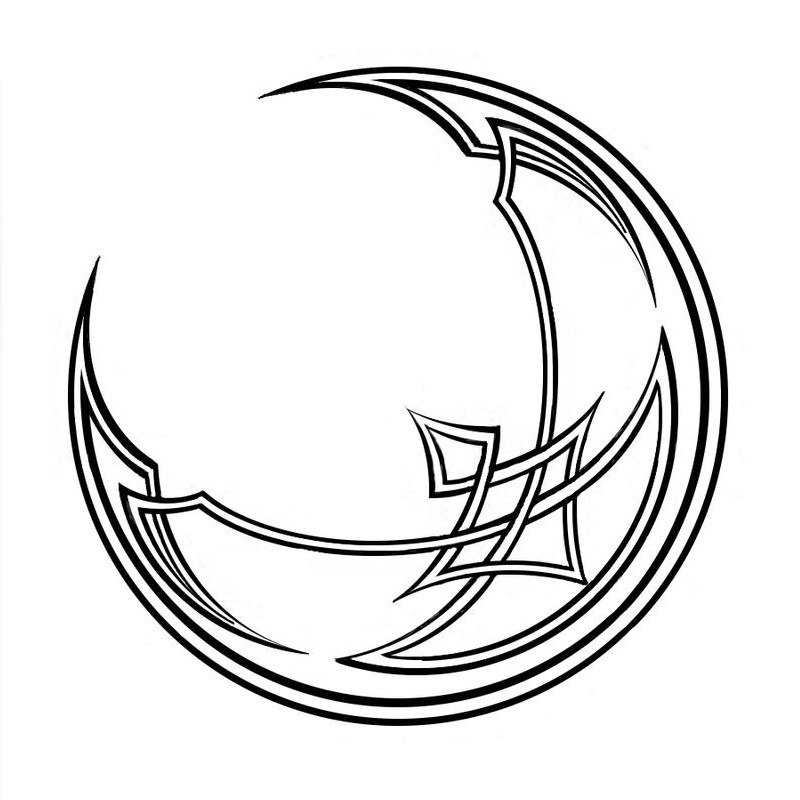 This is my own original Celtic knot crescent moon design. I drew it with pen and ink several years ago, then turned it into a digital file. I've sold t-shirts, magnets and other merchandise with this design over the years.
It frequently appears in "free" clipart sites and online stores without my permission.
I do allow free use per the Creative Commons Attribution-NonCommercial-ShareAlike (CC BY-NC-SA) license which allows others remix, tweak, and build upon my work non-commercially — that means non involving money in any way — so long as you credit me for the artwork and license your new creation(s) under the identical terms.
If you use my image in this way, or as a tattoo, I'd love to see pictures.
Commercial use may be granted under certain circumstances. Please contact me for more information.
2012: The design appears on this blog about tattoos tukang-kritik.blogspot.com/201…
2013: Check out a colorized version hikaruyuumei.deviantart.com/ar…
2016 …and this lovely bauble xxxnicholai.deviantart.com/art… or this other artistic reworking i3.photobucket.com/albums/y66/…
10/24/2019: I just found my crescent moon while playing a hidden object puzzle in ENIGMATIS 3: The Shadow of Karkhala! See www.twitch.tv/videos/499029455