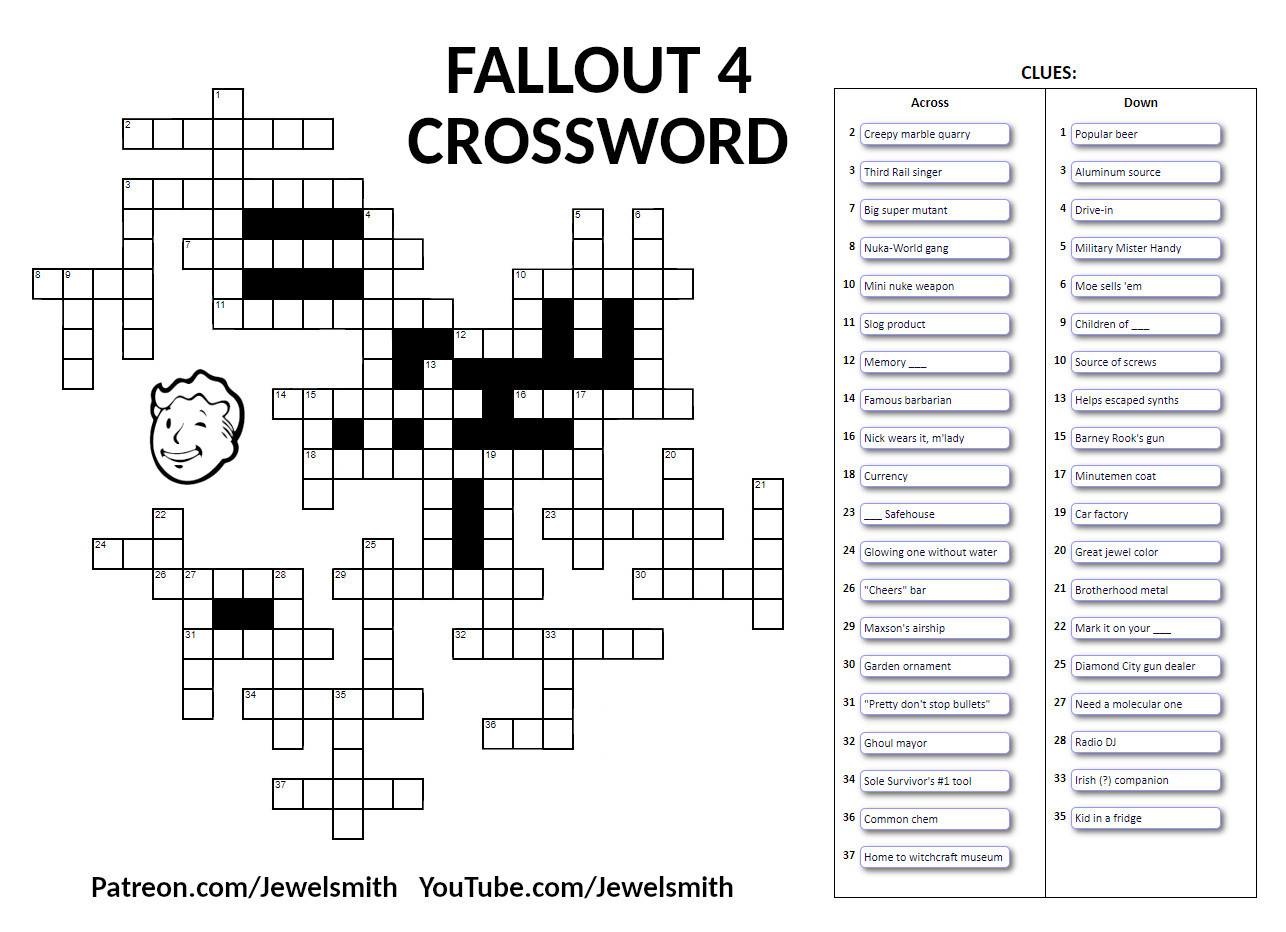 While livestreaming on Twitch yesterday, IceStella joked about a Fallout version of the popular game Wordle. I can't program a game like that but I love word games so I created this free FALLOUT 4 crossword puzzle to download and print.
Download the puzzle pdf
Download the solution pdf
See full-size puzzle jpg
See solution jpg
If you enjoy this, let me know! If there's interest, I could make some based on Fallout 3, New Vegas, Skyrim or other video games.
~ J.L. Hilton
Connect, support, comment or contact the author here