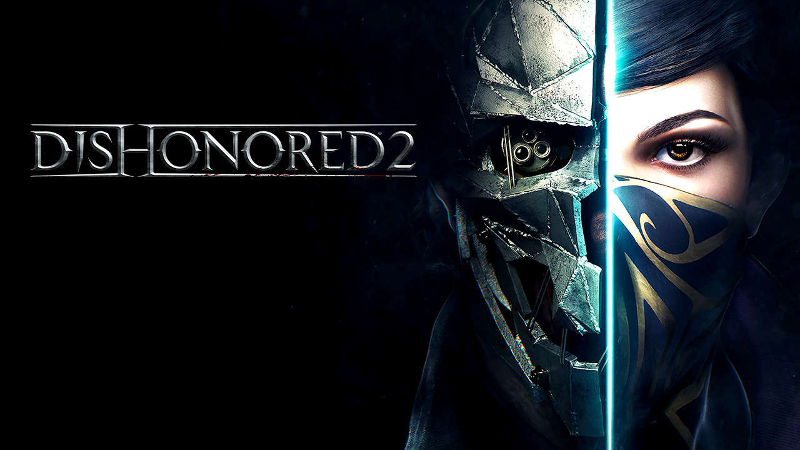 ~ * ~
Next month, I return to Dunwall with Dishonored 2, streamed via Youtube and Playstation Network.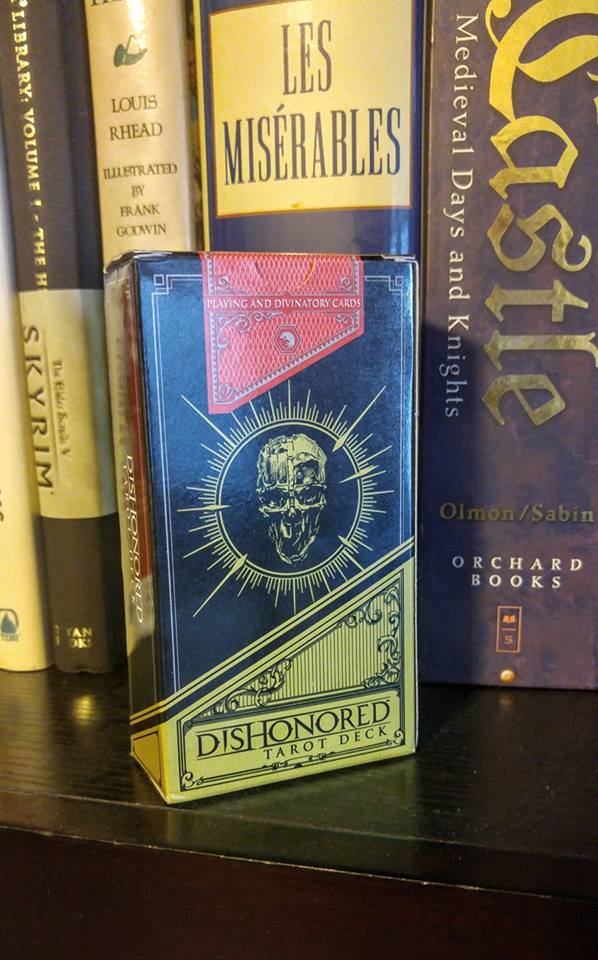 I'm giving away an official Bethesda Softworks Dishonored 78-card tarot deck during my first stream August 2, 2017. This is the original promotional deck, offered with pre-orders of the first Dishonored game in 2012.
Subscribe to my channel JEWELSMITH and click the bell icon to be notified when I begin the stream, or you can follow me on Twitter and Facebook for updates.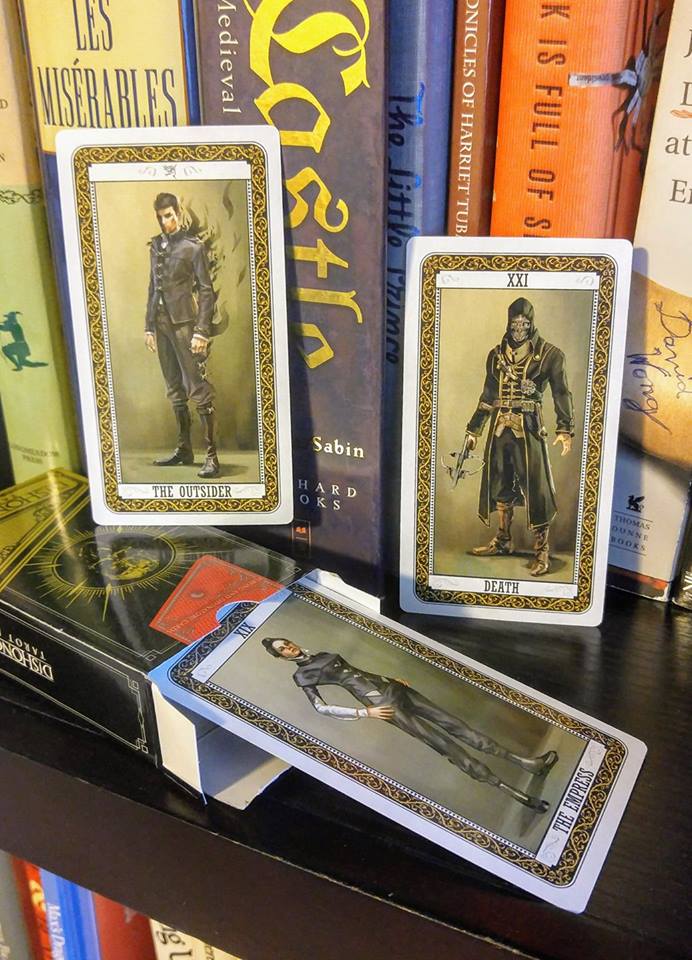 Viewers who comment "A Game of Nancy" in the chatroom during the Wednesday livestream will be entered in a random drawing. The winner will be announced in the comments section of the Youtube video after the end of the livestream and must contact me within 48 hours to claim the prize or another winner will be chosen. No purchase necessary, free shipping to anywhere in the world.
Only one entry per person, regardless of how many times you say "A Game of Nancy" during the livestream.
Click here for how to play an actual Game of Nancy. 
~ J.L. Hilton
Connect, support, comment or contact the author here