Skyrim is my favorite video game of all time, and I was absolutely gobsmacked to discover that Dan Donohue, voice actor for my favorite Skyrim character Teldryn Sero, popped in to watch my livestream yesterday!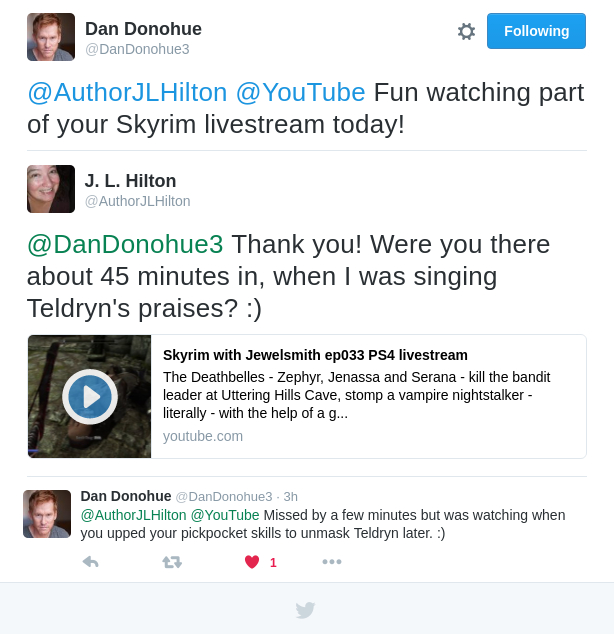 He also voiced Warden Eternal in Halo 5: Guardians. You can listen to an exclusive interview about that here.
I've been live streaming my Skyrim Special Edition game play on PS4, through my YouTube channel, since the release of the remaster last month.
~ J.L. Hilton
Connect, support, comment or contact the author here