This week, the winner is… bronchitis!
If you saw me a month ago at Illogicon, you'll remember my lovely dry cough. It got worse, and eventually turned into an I'd-be-dead-by-now-if-this-was-a-Victorian-costume-drama deep, chest-rattling illness. My kids were sick, too, so I had many sleepless nights when I really should have been taking HiberNol and healing.
As a result, progress on my sequel to Stellarnet Rebel has slowed. However, I've considered starting a new project, "Cough your way to tighter abs in just 14 days…"
I've got two weeks to get better before StellarCon 36 on March 2-4. I'll be in the dealer room selling my steampunk and sci-fi jewelry and promoting Stellarnet Rebel. I'm listed on the guest page, but no word yet what panels (if any) I'll be on. I'll update as information becomes available.
Some more exciting news: There's a possibility that I will be appearing in another steampunk book coming out in August. This one is titled Steampunk: A Complete Guide to Victorian Techno-Fetishism by Vienna Von Schwartz. I was contacted by the publisher and asked to submit some photos of my jewelry and a biography about myself. If it works out, this will be the third steampunk book in which I am featured as an artist. The other two are 1000 Steampunk Creations: Neo-Victorian Fashion, Gear, and Art and Steampunk Style Jewelry.
My next convention appearance will be ConCarolinas in June, where you'll find me in the dealer room.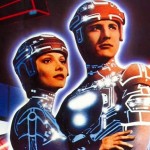 In case you missed it, check out my post about romantic couples in science fiction on the Contact-Infinite Futures blog for Valentines Day. I guess I've always had a thing for geeks and time travel.
– J.L. Hilton