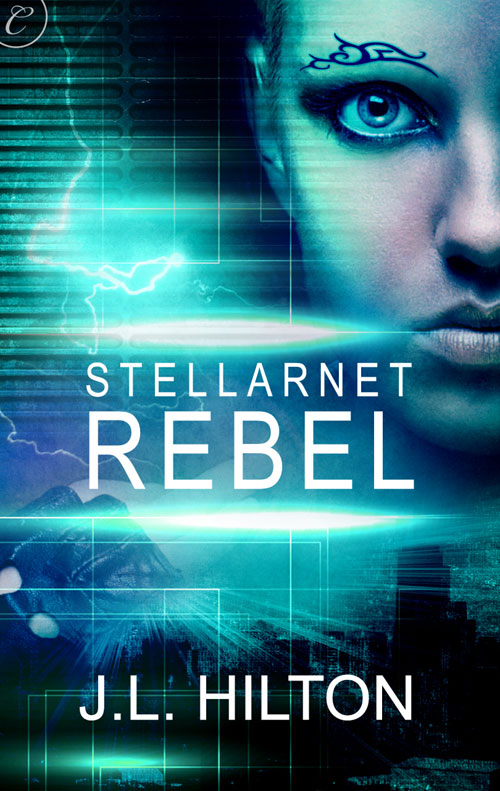 My debut novel STELLARNET REBEL will be released in just two weeks, and I'm hard at work on the sequel.
My publisher is calling it a "cyberpunk thriller," but that's entirely accidental. What I mean is, I didn't sit down thinking "I'm going to write a cyberpunk thriller." I sat down to write the kind of story I wanted to read — one that seemed to be missing from a literary landscape dominated by steampunk, zombies, werewolves, vampires, and epic space operas resembling fantasy as much as science fiction.
Alex Steffen's article, "Science Fiction, Futurism and the Failure of the Will to Imagine," made me want to write about a future extrapolated from current technology and social trends.
Wikipedia defines cyberpunk as a SF genre that focuses on high tech and low life, hackers, artificial intelligences, and megacorporations, set in a near-future Earth rather than a far-future galactic vista.
Cyberpunk Review defines cyberpunk as having such elements as:
1) Negative Impact of technology on humanity
2) Fusion of man and machine
3) Corporate control over society
4) Story focused on the underground
5) Ubiquitous Access to information
6) Cyberpunk visuals: Dirty "lived in" look, darkness contrasted with neon
STELLARNET REBEL is set in the squalid confines of an extra-solar space colony where humanity not only connects via personal devices, but all things — walls, ceilings, tables, clothing, even bottles of whiskey — are interactive and connected to the Net. Computers, video games, virtual reality, hackers, the Internet (or, as it's moved beyond Earth, the "Stellarnet") and rebellion all figure prominently.
But I portray technology as a good thing — enlightening, entertaining and connecting humanity, rather than oppressing and depersonalizing us. Some people call this "post-cyberpunk."
Some people claim the term "cyberpunk" is overused, misused, or out-dated. When you hear the term "cyberpunk" or "cyberpunk thriller," what do you think of? Share your thoughts here in the comments for a chance to win a prize package with promo items, your very own nagyx "soul stone," and a $10 gift certificate to ThinkGeek. Contest ends at midnight EST January 2, 2012.
You can read an excerpt of STELLARNET REBEL on Shelfari and pre-order it on AMAZON or B&N. It will also be available through Audible.com and in ePub format directly from the publisher at CarinaPress.
Advance copies of Stellarnet Rebel are now available on NetGalley.com for professional readers such as book reviewers, journalists, librarians, professors, booksellers, bloggers, etc.
Which also means that reviews might start rolling in. This is probably one of the most difficult parts of the process. Just gotta remind myself that the people who will love it will love it, and my editor and publisher believe in it or I wouldn't be here.
Read the prologue of STELLARNET REBEL
Read a longer excerpt on SHELFARI
~ J. L. Hilton
Comments are disabled for this blog. If you'd like to contact the author or discuss this post, please see this page.